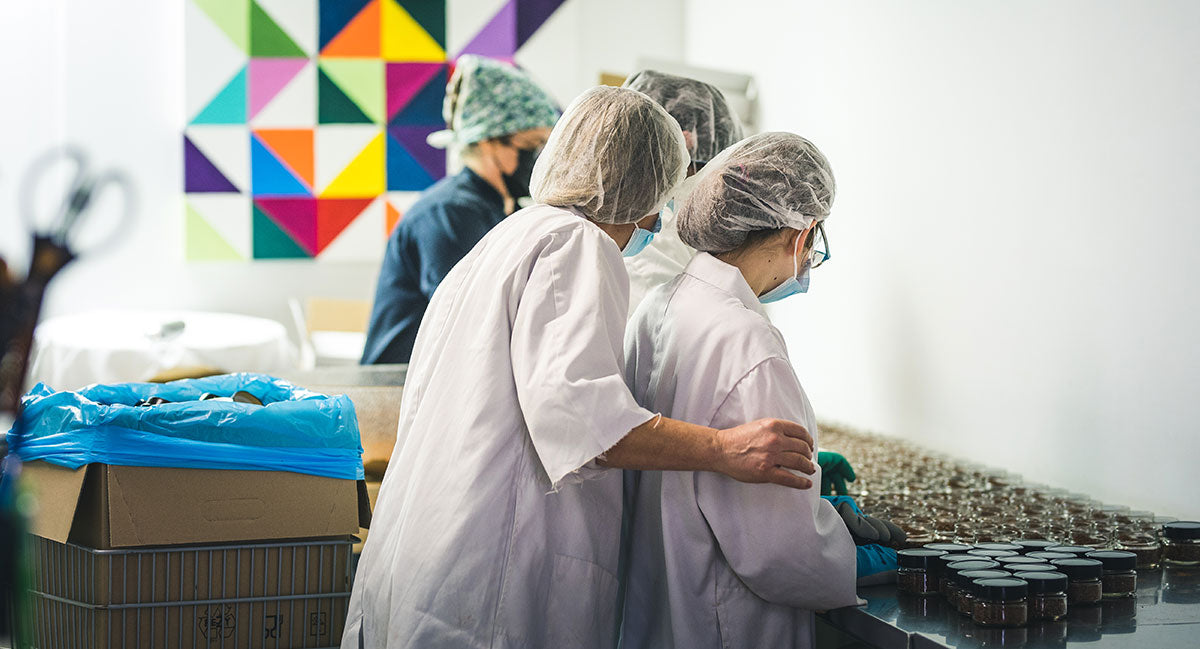 Cooking with La pincée is taking part in a small spicy revolution on a human scale. We want to create a climate of openness and cooperation at the La pincée workshop.





Our work environment and the nature of the different tasks allow us to welcome students from the Preparatory Training Program for Work at the de la Magdeleine High School with an intellectual disability or an autism spectrum disorder.



Every Wednesday, interns take part in our activities in a dynamic environment full of challenges. This allows them to discover themselves, to flourish and to emancipate themselves in the workplace. All the talents are brought together to carry out with heart each of the manufacturing stages; from potting to finishing each pot.
---

"Thanks to Catherine and François, we had the chance to live an internship in a calm environment, to the sound of soft music and the stimulating smells of spices that take us on a journey. »



"We develop skills related to the world of work, by actively participating in the various production tasks: we organize our workstation, we count, we screw the jars, we stick the labels, we pack and then close the boxes ready for the delivery. »







"We always look forward to every Wednesday to go to the La pincée workshop. »
-
Florance, Jean-François, Dylan, Erika, Jérémy and Maxime-Naïm
---
"As for us teachers working with students with intellectual disabilities and/or autism spectrum disorder (ASD), it is important to point out that when a local business gets involved in partnership with a school , it is an incredible and rewarding opportunity.

Indeed, Catherine and François allow our young people to experience successes commensurate with their skills and this greatly promotes better self-esteem. This professional integration is possible thanks to the real respect for differences where the strengths of the students are put forward.

The owners of La pincée have opened their doors and their hearts to us and they allow these atypical young people to become participative and so happy citizens. »
-


The teachers Isabelle, Marie-Claude and Véronique
---

Collaborations
and partnerships
By choice, we promote local trade for all our suppliers. In this way, we make sure to promote the Quebec companies that surround us and that create jobs in the community. We care about Quebec's economic and social ecosystem.
We continually seek to energize our business through partnerships and creative collaborations. This exercise can take many forms. From the creation of personalized products to "team building" activities, everything is possible. Do you have an idea or a suggestion? contact us if you have a project to propose to us!