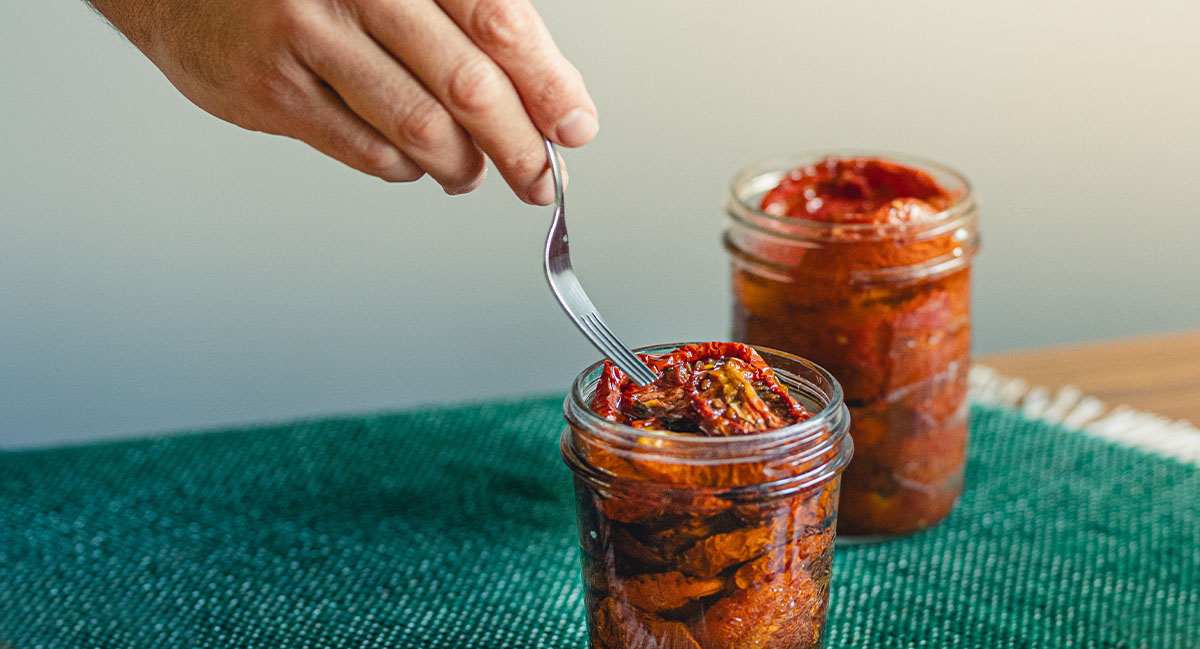 Tomatoes at Their Best!

Candied tomatoes, true gems of Mediterranean cuisine, are a delicious way to extend the summery flavor of ripe tomatoes throughout the year. Their concentrated taste, tender texture, and enchanting aroma make them a versatile ingredient that can elevate any dish, from salads to pasta to sandwiches. This preservation technique, using olive oil, spices, and aromatic herbs, creates a burst of flavors in your mouth.




Ingredients
· The quantity of Italian tomatoes according to the desired production
· Olive oil
· La pincée Classique Nº1
· A few sprigs of fresh thyme (optional)


---

The how to
Preheat the oven to 300°F (150°C). Cut the tomatoes in half and spread them on a baking sheet lined with parchment paper. Drizzle a bit of olive oil over each tomato half. Sprinkle a few pinches of Classique N°1 . Pull out a few sprigs of fresh thyme if you have some on hand. Bake for 3 hours or more depending on the desired texture.

Don't worry about having tomatoes the same size. On the same plate, you will obtain different cooking depending on the size and this variety is interesting. If you prefer to keep everything in order, after cooking, you can group them according to size to store them in glass jars.


Conservation
Allow the candied tomatoes to cool after baking, drizzle them with a bit of olive oil, and place them in glass or plastic containers for freezing. They will keep for several weeks this way.

Here are some suggestions on how to use this delicious condiment:

Add it to a grilled ham, brie, and spinach sandwich. Top a grilled steak with a dollop of butter and candied tomatoes. Toss them with pasta in a pan, along with onions, garlic, capers, and Parmesan. Enhance a bowl of ramen for more umami. Use them in ratatouille. Sprinkle them on homemade pizzas. Spread them on walnut bread with goat cheese and watercress. Elevate olives for appetizers and include them on a cheese platter.