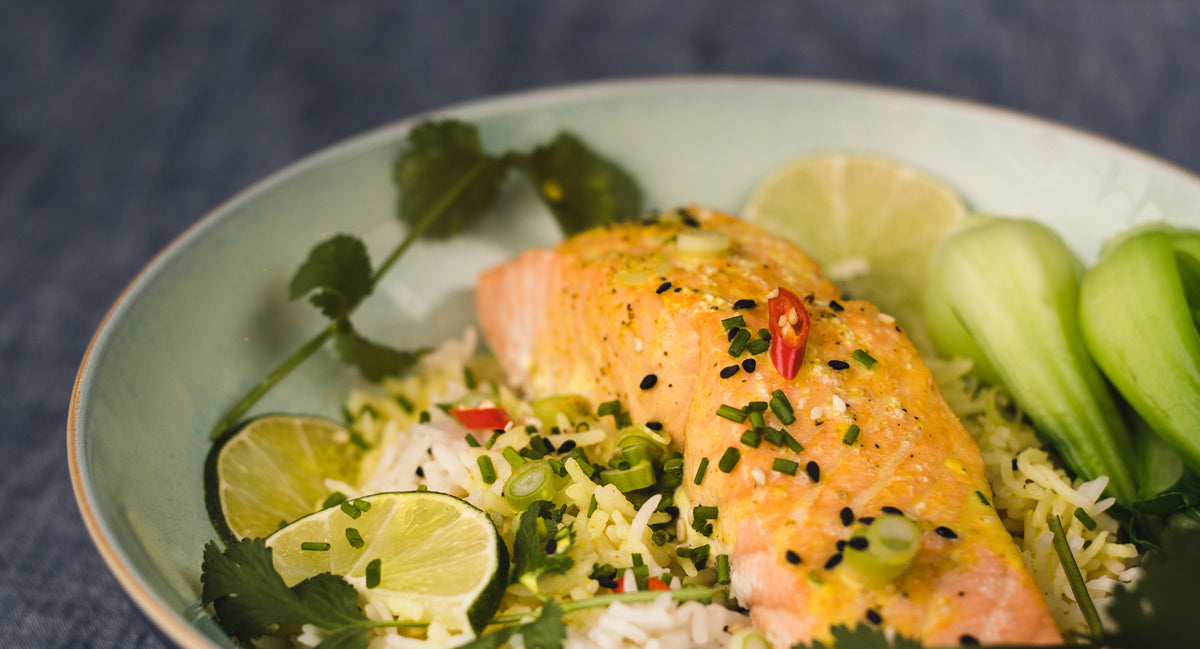 ---

Salmon steak seasonned with La pincée Classique N°1 coconut milk sauce with La pincée Bombay N°11. A meal that we like to cook in the middle of the week because it is prepared quickly and it is really satisfying, especially served in a bowl.


---

Ingredients
· Four salmon steaks
· a drizzle of olive oil
· 1 can of coconut milk of 400ml
· A few pinch of Classique Nº1
· La pincée Bombay Nº11


---

The instructions...
Place the salmon pieces in a baking dish. Pour a drizzle of olive oil and sprinkle lightly with La pincée Classique Nº1. Bake in a preheated oven at 350°F for about 10 minutes. Cooking time may vary depending on the thickness of the pieces.

In a small saucepan, pour the can of coconut milk and season with a pinch. Reheat over low heat, stirring with a whisk. Do not boil. When hot, put a lid on and lower the heat.

You can serve the salmon topped with the sauce on rice, large rice noodles, pasta, wheat semolina or even barley. Any lightly blanched greens you have on hand are the perfect complement to this meal.

Here are some suggestions:
Bok choy, broccoli, green beans, snow peas or sugar snap.



---